2:56 pm
[gzintlinc]

Plastic & Nylon Angrid Birds Kites Now Available At G&Z Wholesale Store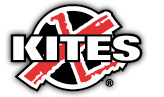 Starting from this March, we'll distribute X-Kites® product at our online wholesale store. Following are the links of some of their new kites:
1) Plastic Kites:
2) Nylon Kites:
3) Stunt Kites:
4) Accessories:
G&Z Wholesale Store
Order Line: 1-877-342-1966
9:46 pm
[gzintlinc]

Chinese Fortune Cookie Coin Purse - New Style
Made of satin brocade fabric, snap open. These highly original purses take on the shape of fortune cookies found in a Chinese restaurant. They are ideal for spare change as coin purses (even for the precious collectable coins), and many customers use them as place card holders and little jewelry keepers. The entire line is popular for parties or wedding favors. One of our customers use them as chocolate containers.
Here are the pictures: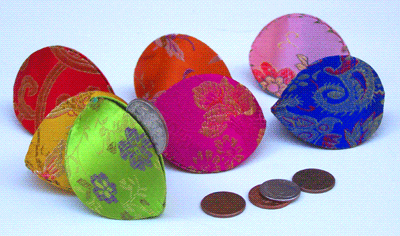 2 1/2″ wide coin purses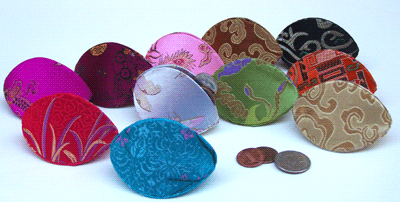 3″ wide coin purses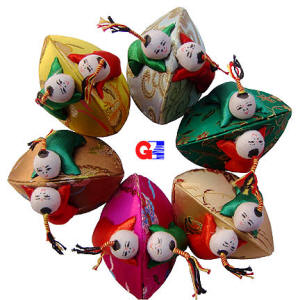 2 3/4″ wide coin purses with miniature Chinese kids
~ ~ ~ ~ ~ ~ ~ ~ ~ ~
Vist our web page here: http://www.gzintlinc.com/asian_coin_purses.html
Buy direct online at our wholesale stores:
https://id213.chi.us.securedata.net/gzintlinc.com/merchantmanager/index.php?cPath=5_54 (For U.S. domestic customers)
http://www.wholesalecentral.com/gandzinternational/Store.cfm (International customers)
11:10 pm
[gzintlinc]

10th Anniversary Special - Wholesale Discount Coupon
This January is our 10th anniversary in business.
We are offering a 10% discount coupon* for all customers during the whole month. You may use the coupon as many times as you wish till Jan. 31st. (*Cannot combine with other offers)
Coupon code:
gz10th2009
Enter the above code when you checkout.
Customers who place the orders at our WholesaleCentral store will also enjoy this special offer.
Thank you for your business!
G&Z International, Inc.
http://www.gzintlinc.com
Enter Stores:
https://id213.chi.us.securedata.net/gzintlinc.com/merchantmanager/index.php
(U.S. domestic orders)
http://www.wholesalecentral.com/gandzinternational/Store.cfm
(International orders)
Current Mood:
hopeful